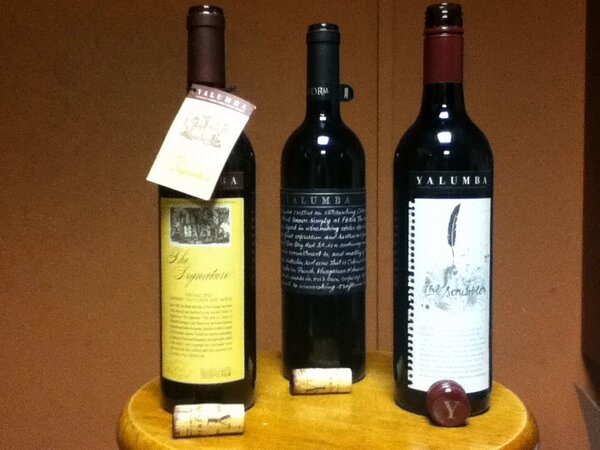 We're fortunate to have enjoyed a wonderful selection of wines from Yalumba including the above Cabernet Shiraz Flight which stole the show if we are honest. Jane Ferrari Yalumba's spellbinding travelling winemaker and storyteller guided us expertly through some Single Site Grenache wines and the silky smooth Strapper 2010 GSM, then some lovely classic style Barossan Shiraz before the room was blown away by the picture flight.
First up was the wonderful 2010 Scribbler, the Classic Australian Dry Red Wine Blend Cabernet Shiraz which is treated to very similar aging to its big brother The Signature. Same blend but ready to drink now and perhaps without the concentration. It's a fabulous rendition of Barossa wine showing generous fruit from the Shiraz and tremendous structure from the Cabernet.  To explain to us how this wine smells of cherry chocolate Jane brought us all along a treat,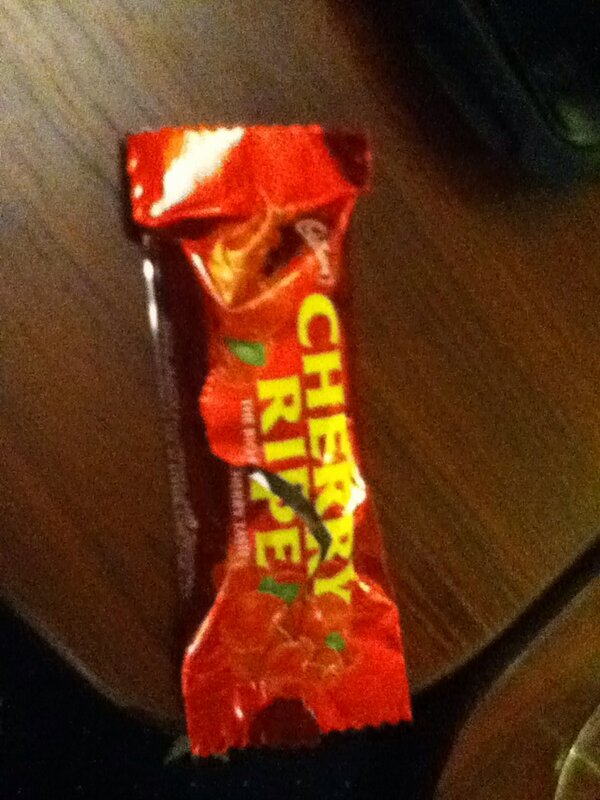 a Cherry Ripe. And boy did this wine have that lovely Cherry Choc nose followed by sweet spices and licorice, then fresh floral aromatics of savoury herbs and crushed plums. A beautifully polished wine of medium to full density with a huge  red-currant fruit and dark berries palate.
Next up was many people's wine of the evening the 2008 FDR1A, which is only produced in certain vintages from Signature bound fruit from the Eden Valley in the Barossa. The Eden Valley tends to be a cooler area than the Barossa Valley. The name FDR1A is an old cellar designation for the oak barrels the wine is aged in standing for Fine Dry Red 1A. This wine explodes out of the glass with beautiful rich cassis, hints of anise and cedar are also present. The palate is soft and elegant like hammered silk, with a lovely dark berry fruit finish that lingers.
Following on from the FDR1A we moved on to the stunning 2005 Signature. This wine is dedicated to a different person each year the signature. The 2005 is  deep dark red in colour with aromas that are dense and curranty, yet fresh. The nose shows florals, violets and  cherry – choc with a mint/eucalyptus edge. The palate is brooding and serious with dark chocolate berry fruit. This Signature finishes with long fine powdery tannins.
Once we had finished with the Cabernet Shiraz blends we moved on to some remarkable fortifieds but I'll save that for our next post.