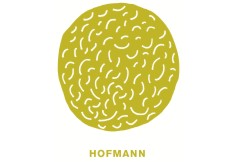 Anyone who has called into the shop lately will have noticed we have started moving things about, adding some new wines and removing some others. One of our new additions is Weingut Hofmann from Appenheim in Rheinhessen, about an hour east of Frankfurt. The estate which was mixed agriculture, was converted solely to wine production in 1971 by current winemaker Jurgen Hofmann's parents. Jurgen produces Riesling, Sauvignon, Pinot Noir and some other german varieties like Silvaner. But it is his Rieslings and Sauvignons that really wowed us.
Gr
apes from the Rotliegend slate soils of the 'Roter Hang (Red Slope)' and the limestone dominated soils surrounding Appenheim fuse together in this estate-level Riesling bursting with stony spice and minerality. Aromas of dried apricots and exotic spice dance hand in hand in a racy yet breathtakingly elegant tango. This is an entry-level dry Riesling that will leaving you wanting more.
His Sauvignon Blanc g
rapes are harvested sequentially from multiple sites as each vineyard reaches its own optimal ripeness. Cool, fresh notes of gooseberry, elderberry, and green asparagus blend with a tropical breeze reminiscent of the variety's origins — and the small, lively kiwi bird that also calls New Zealand home. This wine is the perfect marriage of Sancerre and Marlborough styles, but from Germany!